Akron Public Library Directors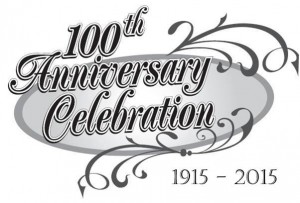 Miss Edna Wilhoit was the first librarian of the Akron Library.  At that time in 1912, the library was located in the rooms over the Wilhoit and Hoffman Meat Market in Akron.  After the new Akron Carnegie Public Library was completed, she continued to serve as the librarian until March of 1918, when Miss Wilhoit, now Mrs. Cecil Kuhn, offered her resignation as librarian. Miss Edythe Studebaker was elected to take her place and served two years and was succeeded by Helen Waite. Miss Waite resigned in February 1921, and Mrs. P.L. Ferry was elected to fill her place. In August 1922, a new member was added to the staff. Pearl Kessling was made assistant librarian and served as such until March 1, 1923, when, upon Mrs. Ferry's resignation, she became librarian and Dosia Dickerhoff was elected assistant.
Miss Kessling served as librarian until October 1, 1924 when upon her resignation Mrs. Ferry again was elected librarian and Miss Dickerhoff, who in the meantime became Mrs. Frank Comer, remained the assistant. Mrs. Comer resigned from her position in 1937 and Mrs. Carrie Hahn served in this capacity until 1940. Upon Mrs. Hahn's resignation, Miss Faye Pontius became assistant librarian and remained so until August 1941, when she resigned. At this time, Miss Velma Bright was appointed to take her place and remained in this capacity until January 1, 1950. After twenty-seven years, Mrs. Ferry offered her resignation to take effect on January 1, 1950. Miss Bright was elected to take her place and Mrs. Ferry continued as assistant librarian until May 1958. After 69 years of service (9 years as a library assistant and 60 years as Director), Miss Velma Bright retired from the Akron Public Library at the end of 2010. Janet Hawley, a library assistant since 1988, became the new director in 2011 and continues to serve in this capacity today.
Akron Library Staff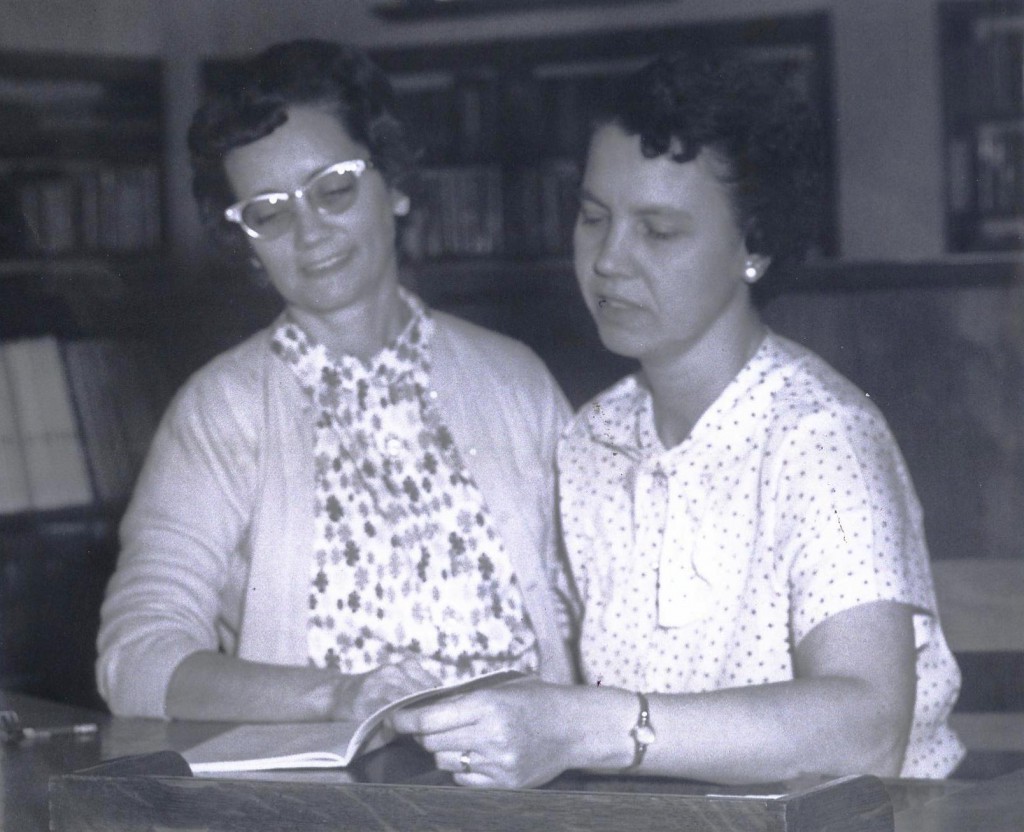 Director Velma Bright and Library Assistant Gloria Bowen – 1965.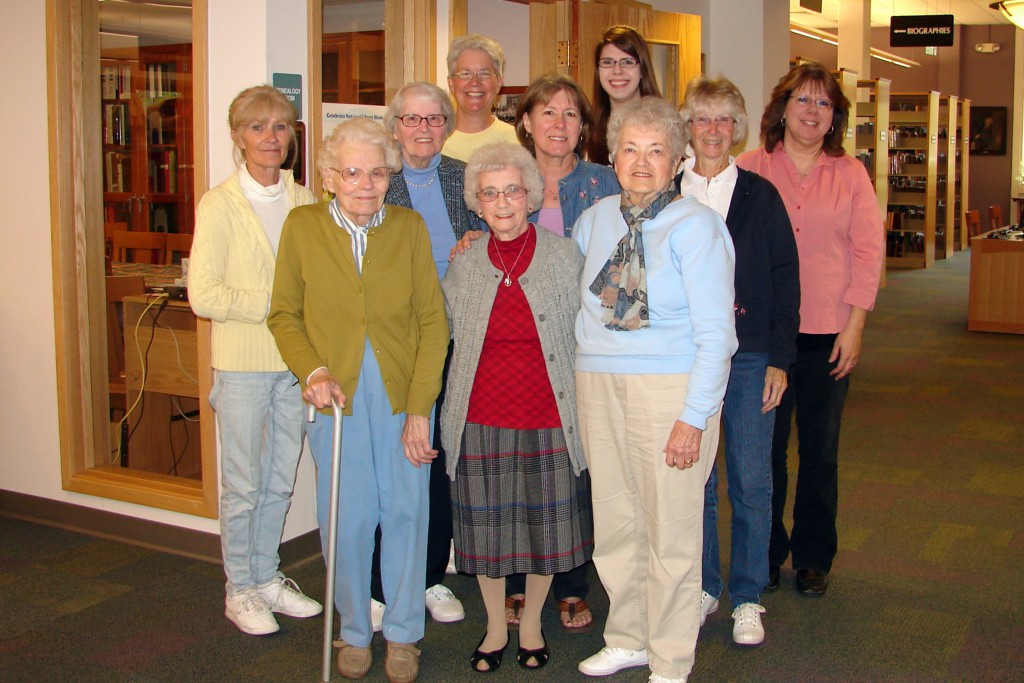 2011 Staff (Past and Present)
L to R: Carolyn Lester, Betty Gearhart, Lucile Doering, Janet Biber, Velma Bright, Carol Graham, Rachel Hawley, Shirley Gray, Beverly Cowell, Janet Hawley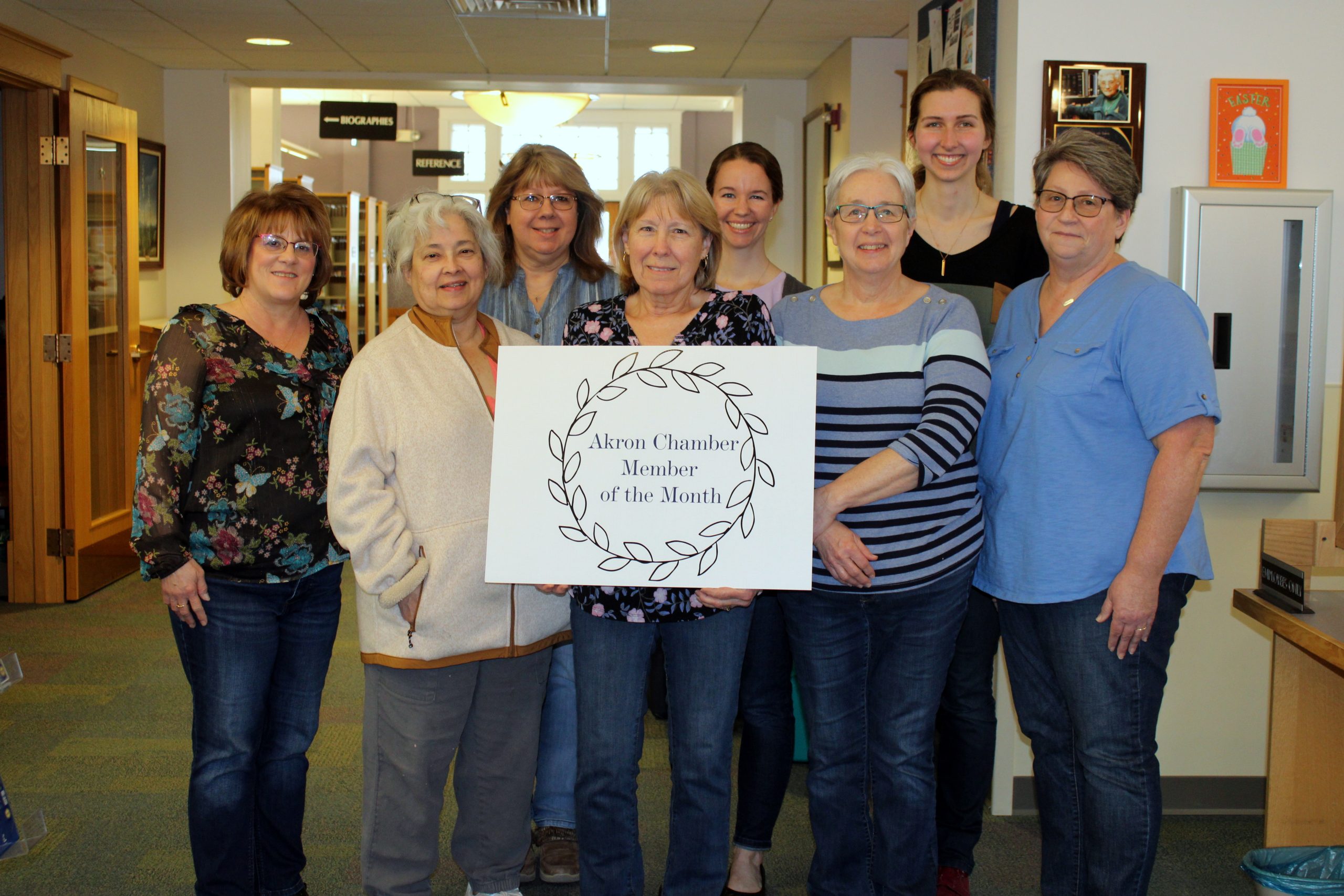 2023 Staff
Julie Canada, Angela Bogle, Janet Hawley, Carol Graham, April Gearhart, Kim Robinson, Nicole King, Vickie Coughenour
Library Assistants
Library Assistants and Desk Clerks who have worked at the Akron Library include: Dosia Dickerhooff Comer (1923-1937), Carrie Hahn (1937-1940), Faye Pontius (1940-1941), Gloria Bowen (1958-1960, 1962-1996), Lorraine Whittenberger (1962-1963), Thelma Barnett (1980-1986), Janice Stubblefield (1984-1986), Janet Hawley (1988-present), Carol Graham (1990-present), Lucile Doering (1996-2012), Jenny Moore, Theresa Thompson, Edna Smith, Janet Wood, Shirley Gray (1993-2006), Pat Mitterling (2005-2006), Beverly Cowell (2006-present), Janet Biber (2011-2021), Rachel Hawley (2011-2015), Kim Robinson, (2012-present), Madeline Treiber (2016-2020), Vickie Coughenour 2017-present, and Julie Canada 2017- present, Nicole King 2020-present. During the earlier years of the library, Ruby Hoffman Dawson, Goldie Bright, Pauline Whitcomb and Norah Strong worked at times as substitute librarians.
 Pages
Several girls worked as pages during the years of the library's existence.  Among these were: Marjorie Young Taylor, Mary Alice Wood Roberts, Beverly Teel Cummins,  Joscelyn Moore Jupin, Sharon Royer Williams, Marvus Hively Zimmerman, Sheila Leckrone Bynam, Donna Rae White, Patricia Holloway Jones, and Brenda Doub Smith.                                                                         
The Manpower Program, (a federally funded program to help teenagers find jobs) supplied the following students as Library Clerks during the 1970's and 1980's: 1975-Dena Shriver, 1976-Beth White, 1978-Vicki Justice, 1979-Steve McKinney, 1983, 1984, and 1985-Tammy Stubblefield, 1986-Jeff Hysong.
Current Staff
Our current staff includes: Janet Hawley, Director; Julie Canada, Administrative Assistant and Program Director; Nicole King, Cataloger and Library Assistant; Vickie Coughenour, Library Assistant and Janitor; Carol Graham, Library Assistant; Kim Robinson, Desk Clerk;  Alana Bogle,  Library Clerk & Janitor.
Janitorial Staff
C.F. Hoover            –            1915-1919
Charles Smith         –         1919-1942
Valley Weeks         –          1942-1947
Frank Younglove   –         1947-1956
Mabelle Kroft         –         1957-1967
Marie Bright           –          1967-1981
Betty Gearhart       –        1981-1997
Helen Norman          –      1998
Carolyn Lester       –         1998-2015
Amy Ramirez        –           2015-2016
Vickie Coughenour   –   2017-
Angela Bogle       –            2021-2023
Alana Bogle         –             2023 –