Come visit us and check in on the Indiana Library Passport website! It's totally free!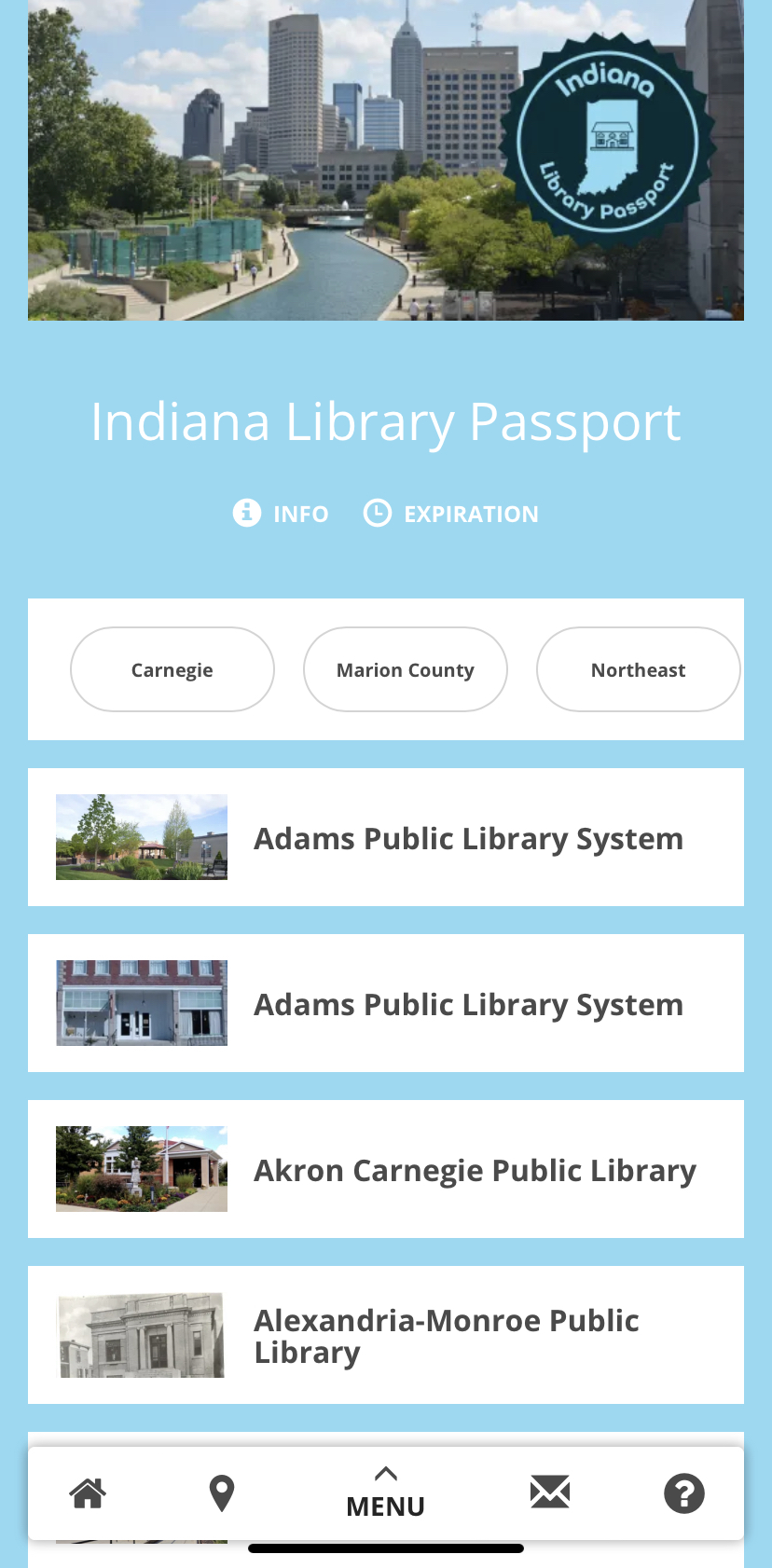 With 236 library districts – and more than 400 individual library buildings – Indiana provides all Hoosiers with a path to knowledge. From outdoor library gardens to gem collections to the Rolland Center for Lincoln Research, Indiana libraries showcase many unique learning opportunities. This passport features more than 90 main libraries and branches to explore, including 31 historical Carnegie libraries. With over 100 Carnegie libraries, Indiana has more than any other state. When participants check in to these libraries, they will be entered into a quarterly drawing for a prize package, including, but not limited to, historical tour tickets, architecture books and gift cards from local and national merchants. This program is 100% free, however a gate fee will apply in order to visit the library at the Museum of 20th Century Warfare in Fort Harrison State Park in Marion County. All prizes are while supplies last.
The passport will expire on June 29, 2023.